Four Slovak Folk Songs for mixed voices and piano accompaniment (1916; BB 77)

The source of the melody:
Collecting:
Pónik/Poniky
(Zólyom/Zvolenská County), November 1915, Béla Bartók
Informant:
Zuzana Spišiaková (40)
Remarks:
Bartók's remark in the edition of the work: Wedding Song. According to information provided by Bartók in the printer's copy: "the words [were] compiled from variants in other villages" (cf. SLP/II, nos. 671a, c, d, e)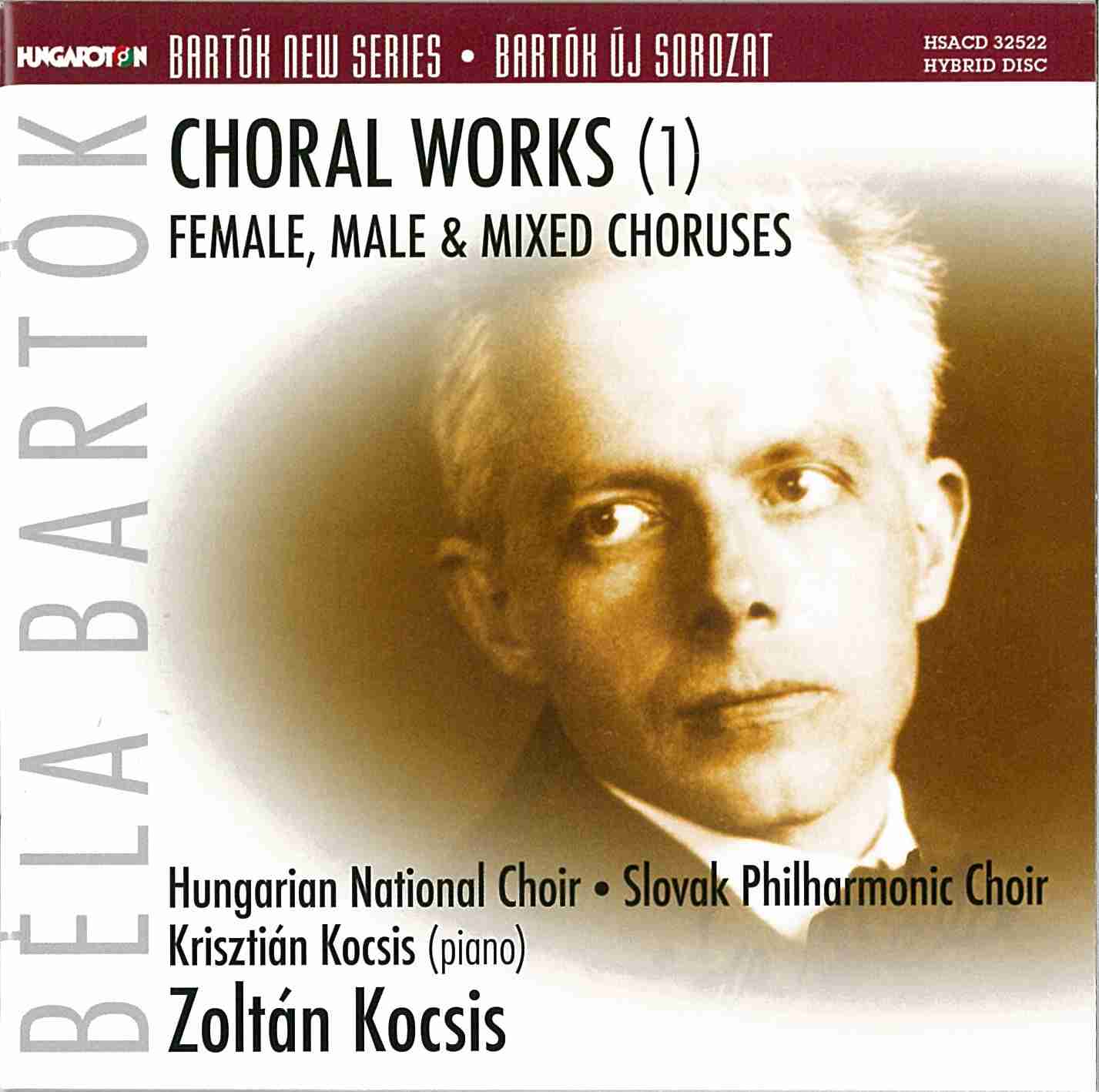 Slovak Philharmonic Choir
Piano: Krisztián Kocsis
Conductor: Zoltán Kocsis
Bartók New Series, Hungaroton Records, 2016
Zadala mamka, zadala dcéru
Daleko od sebe,
Zakázala jej, prikázala jej:
– Nechoď dcéro ku mne!

– Ja sa udelám ptáčkom jarabým,
Poletím k mamičke,
A sadnem si tam na zahradečku,
Na bielu laliju.

Vyjde mamička: – Čo to za ptáčka,
Čo tak smutne spieva?
Ej, hešu, hešu, ptáčku jarabý,
Nelámaj laliju!

– Ta daly ste mňa za chlapa zlého
Do kraja cudzieho;
Veru mne je zle, mamička milá,
So zlým mužom byti.
The mother wedded, wedded her daughter,
Far from her,
She forbade her, she ordered her:
"Don't come to me, my daughter!"

"I'll become a mottled bird,
I'll fly to my mother,
I'll sit there in the garden
On a white lily."

My mother comes out: "What kind of a bird is this
That is singing so sadly?
Hey, shoo, shoo from here, you mottled bird,
Don't break the lily!"

"You wedded me to a wicked man
In a foreign country;
Verily, I have a hard life, beloved
mother,
I have to live with a bad husband."