Hungarian Folk Songs for mixed voices (1930; BB 99)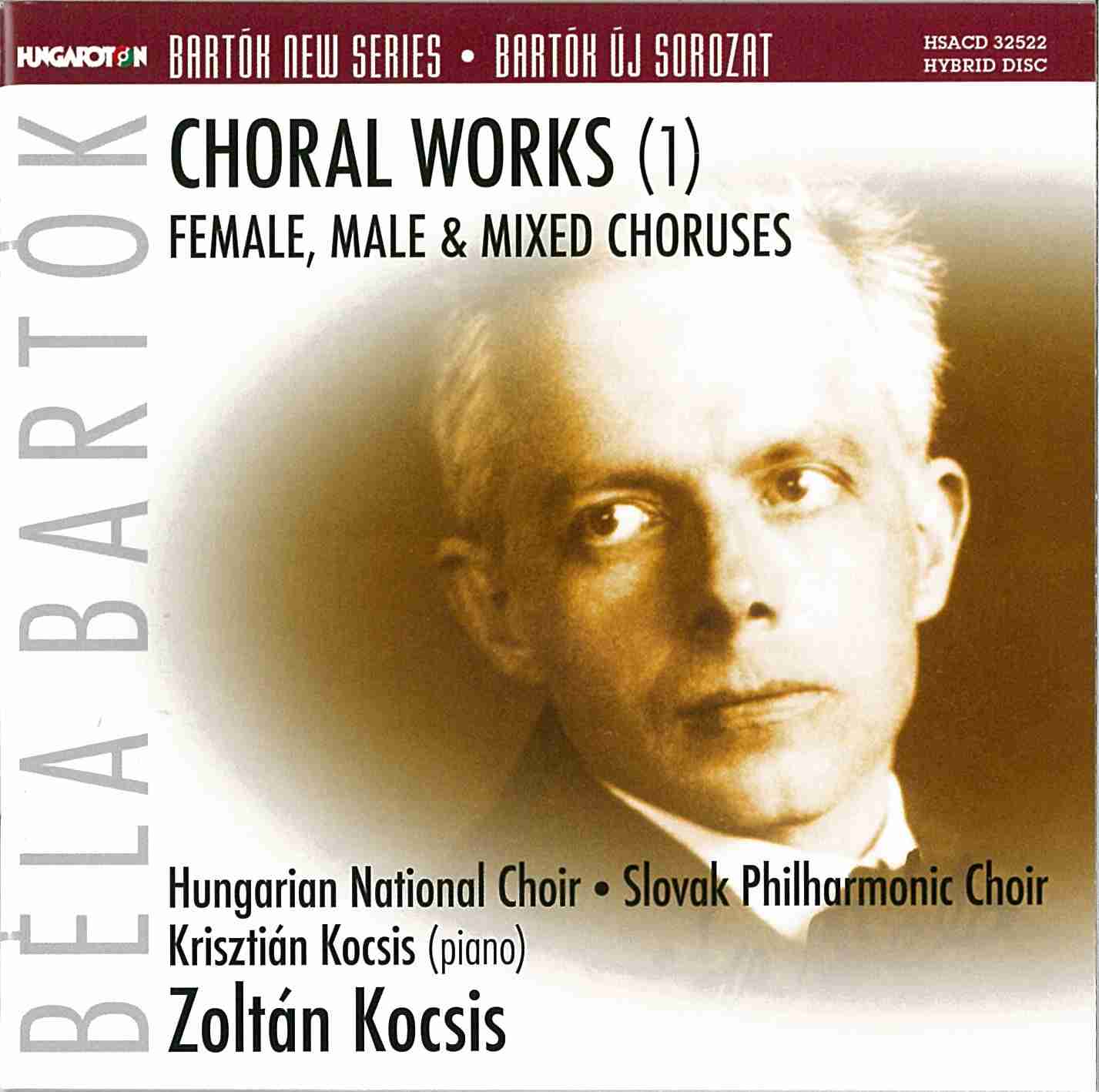 Hungarian National Choir
Conductor: Zoltán Kocsis
Bartók New Series, Hungaroton Records
2016
Elhervadt cidrusfa
A magos hegytetőn,
Én is elhervadtam
A börtön fenekén.

Kilencfontos vasat
Hetet elszaggattam,
A nyolcadikat is
Jól elvásítottam.

"Anyám, édes anyám,
Menj el az urakhoz,
Kérjed levelemet,
Szabad életemet."

"Anyám, édes anyám,
Mit mondtak az urak?
Mit? Mit?"
"Azt mondták az urak,
Hogy felakasztanak!"
Withered cedar tree
On the high mountain top,
I, too, am withered
In the cellar of the jailhouse.

Of the nine-pound fetters
I broke seven,
I wore thin
Also the eighth.

"Mother, dear mother,
Go to the gentlemen,
Ask for my discharge letter,
For my free life."

"Mother, dear mother,
What did the gentlemen say?
What? What?"
"The gentlemen said
That you'll be hanged!"
német szöveg?