L 181
4. Gajdujte, gajdence
Four Slovak Folk Songs for mixed voices and piano accompaniment (1916; BB 77)

The source of the melody:
Collecting:
Pónik/Poniky
(Zólyom/Zvolenská County), November 1915, Béla Bartók
Informant:
Zuzana Spišiaková (40)
Remarks:
Bartók's remark in the edition of the work: Dancing Song.
Informant:
Mária Očenášová (44)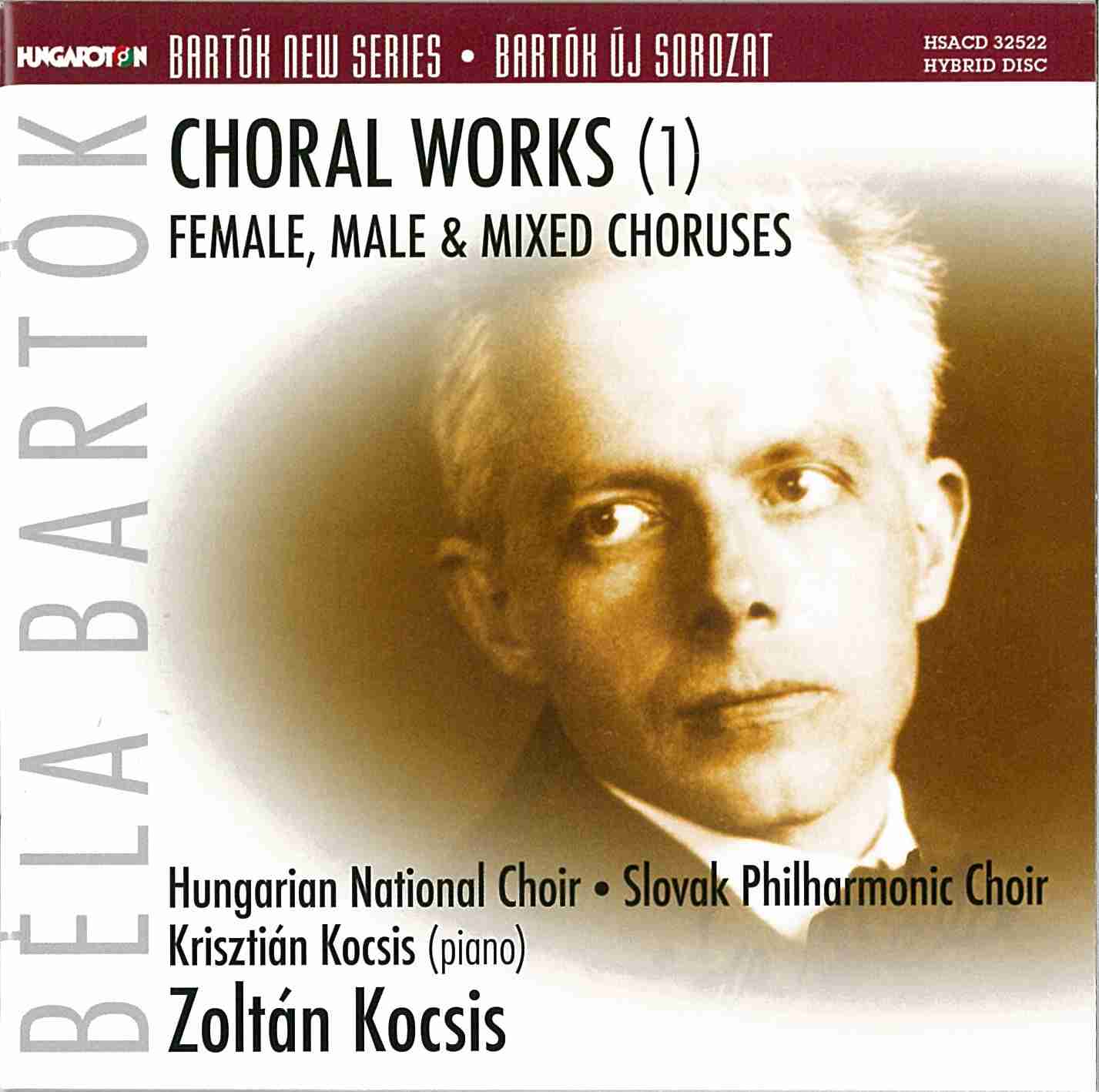 Slovak Philharmonic Choir
Piano: Krisztián Kocsis
Conductor: Zoltán Kocsis
Bartók New Series, Hungaroton Records, 2016
Gajdujte, gajdence,
Pôjdeme k frajerce!
Ej, gajdujte vesele,
Ej, že pôjdeme smele!

Zagajduj gajdoše!
Ešte mám dva groše:
Ej, jedon gajdošovi,
A druhý krčmárovi.

To bola kozička,
Čo predok vodila,
Ej, ale už nebude,
Ej, nôžky si zlomila.
Let the bagpipe blow,
We go to our sweetheart!
Hey, let it blow merrily,
Hey, sure we'll go there!

Blow your bagpipe, piper!
I still have two coppers:
Hey, one for the piper,
The other for the innkeeper.

He was quite a goat
That led the flock;
Hey, but he doesn't lead any more,
Hey, he broke his leg.