Hungarian Folk Songs for mixed voices (1930; BB 99)

Collecting:
Gyergyóújfalu
(Csík County; now: Suseni, Romania), August 1907, Béla Bartók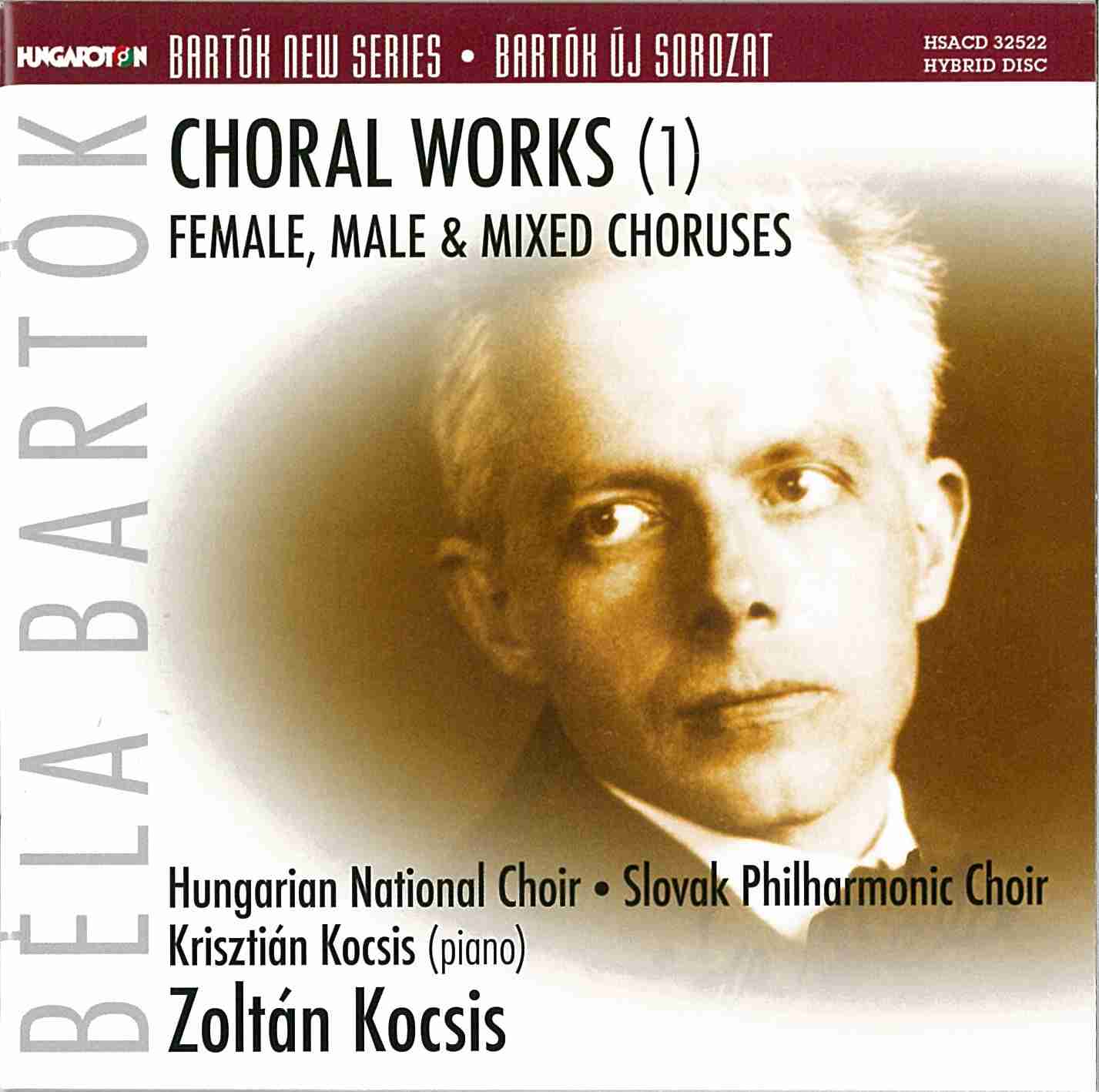 Hungarian National Choir
Conductor: Zoltán Kocsis
Bartók New Series, Hungaroton Records
2016
Ideje bujdosásimnak,
Eljött már útazásimnak,
Sok okai vadnak annak,
Az én elbujdosásimnak.

Ződ az útnak a két szélje,
hej, De bánatos a közepe,
hej, De bánatos a közepe,
Masérodzom búval benne.

Fejem fölött az nagy felhő,
De nem abból hull az eső,
A két szemem sűrű felhő,
Mind onnét csurog az eső.

Isten veled jó pajtásim,
Barátim s feletkezetim!
Akik vélem jót tettetek,
Isten fizesse meg nektek!
The time has come for me to rove,
To start my journeying,
There are many causes
For me to go roving.

Both sides of the road are green,
Hey, But its middle is sorrowful,
Hey, But its middle is sorrowful,
I am marching on it sadly.

Above my head is a great cloud,
But not from it falls the rain,
My two eyes are heavy clouds,
It is from them the rain pours down.

God be with you, my good comrades,
My friends, my fellows in faith!
Who did so well stand by me,
May God reward you for it!